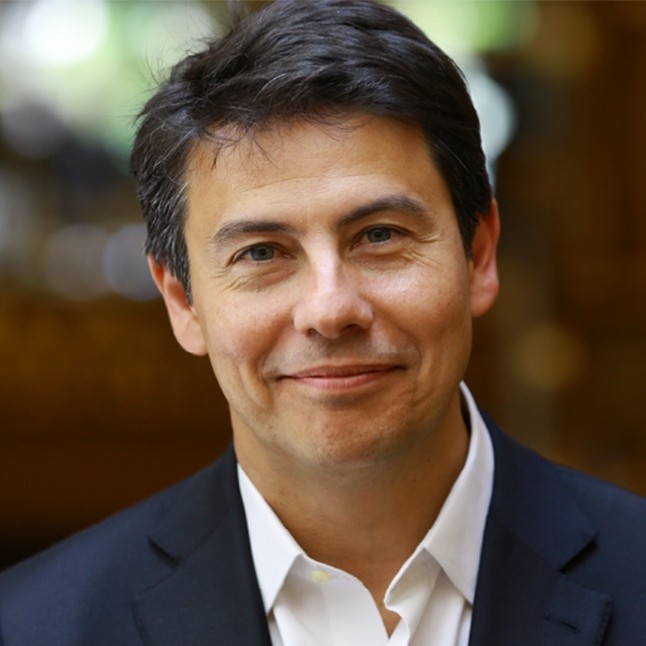 Patricio Remon
President - Europe
As President for Europe, Patricio leads the UK and Ireland and Iberia businesses at Equifax. He has been with the organisation for over 12 years and prior to taking up his current position has held a number of Equifax leadership roles, including General Manager of Peru and Ecuador.

John Garside
HR Director, Europe
John provides HR leadership to the core business units and operating functions as well as translating business strategy/objectives into HR initiatives, priorities and tactical plans.

Tony Banks
Vice President of Operations UK & Ireland
Tony joined the Equifax UK leadership team in 2019, having served the previous 31 years at Royal Bank of Scotland. He spent the last ten years with RBS running the Operational Customer Services business - leading and managing large teams, driving transformational change and adoption of new technologies.

Johanna Edwards
Chief Commercial Officer
Johanna joined Equifax in 2011 and is currently responsible for the sales function. She is accountable for setting and executing vertical strategies for growth across several verticals including finance, automotive, debt, utilities, government, alliances, retail and SME.

Steve Reeve
Chief Compliance Officer
Steve joined Equifax in 2018 having worked in the regulated financial services industry all of his career and leading compliance and risk management teams for the last 10 years. He heads up the Compliance function focused on FCA regulation; helping the business deliver great customer outcomes within a culture that focuses on the customer and doing the right thing, all the time.

Paul Heywood
Chief Data and Analytics Officer
Paul has been part of the Equifax team since 2006 during which time he has held various roles across our data and analytics organisation. Currently, Paul is responsible for data management, data strategy and ensuring both clients and Equifax optimise business value through analytics.

Suzanne Brown
UK Senior Financial Officer
Suzanne joined Equifax in 2007 and has a strong commercial finance background in financial services and telecoms sectors. She now leads the finance teams across the UK CRA & Debt Services business, responsible for strategy, forecast process, investment decisions, statutory reporting/US filing and Sox compliance.

James Atkin
General Counsel - Europe
James joined Equifax in 2014, having led legal and compliance teams in financial and legal services. He is responsible for the delivery of all legal advice to the European business.

Jeremy Lewis
European Chief Technology Officer
Jeremy joined Equifax in 2018 and not long after joined the UK Leadership team as CTO. Throughout his career he has held Senior IT Leadership positions in the Financial Services, Manufacturing and Automotive sectors and has a proven track record in delivering large scale technology and transformation programmes.

Steve Taylor
UK General Manager, Equifax Global Consumer Solutions
With a background in credit risk analytics at Experian and HFC Bank, Steve joined Equifax in 1997. Initially working as a Senior consultant in Data & Analytics he went on to become UK Product Director with responsibility for product development & management across all Equifax UK business lines. In 2011, he took responsibility for Alliances and Mergers & Acquisitions in Europe, including the acquisition of TDX Group in 2014. Since 2015 Steve has led the UK Global Consumer Solutions business.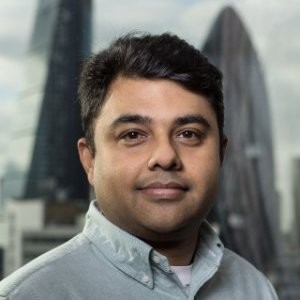 Jayadeep Nair
Chief Product & Marketing Officer at Equifax
Jayadeep joined Equifax in 2019 and is responsible for overseeing all product and marketing activities within the UK and Ireland business. He has over two decades of experience in financial services across product and propositions development. Prior to this, he held senior product management roles at Amazon, Worldpay and American Express.

Peter Nota
VP, CISO Equifax Europe & Emerging Markets
Peter re-joined Equifax in 2020, having previously held a senior information security role until 2011 at which stage he'd been with Equifax for 13 years. Peter is responsible for all information security activities across the European Businesses. Peter has extensive experience of leading security teams across the financial services, retail and distribution sectors.