Equifax Ignite Apps
Bring your data to life. Simple, accessible visualisations that help you tell a story, monitor trends and make smarter decisions with data.
Macro, commercial and consumer data
We use data from our Ignite apps to inform regular webinars on the state of the Credit Market. Our webinars - like our apps - look at economic data coupled with our unique view of aggregated credit data, and are a good example of the kind of insights you could uncover.

Find out more about Market Pulse webinars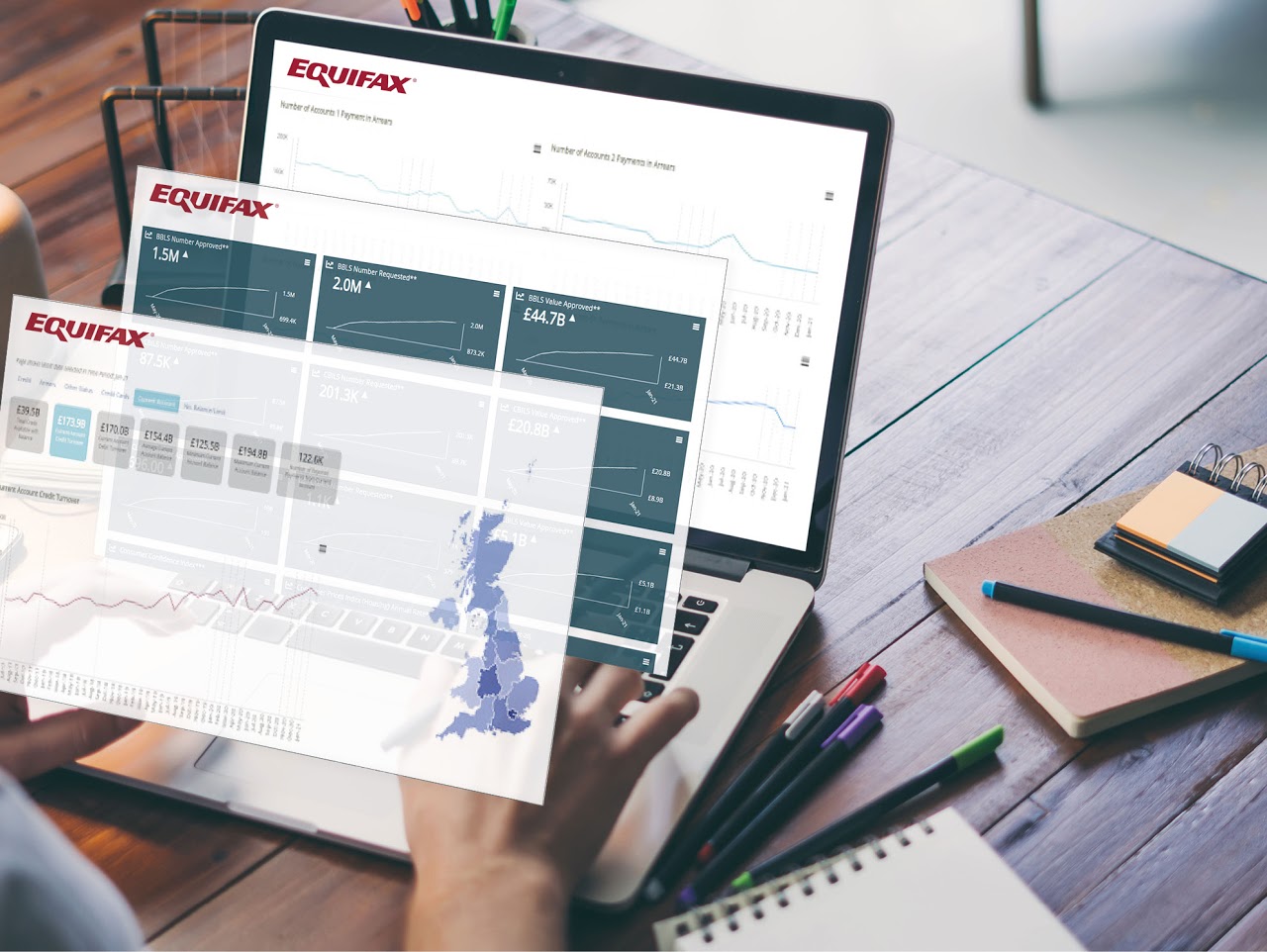 Bring data to life
Transform data into simple, insightful illustrated graphs, charts, and tables. Ignite Apps allow users to quickly visualise and assess multiple data sources. With direct access to actionable insights anyone can benchmark, analyse performance, visualise data and track markets.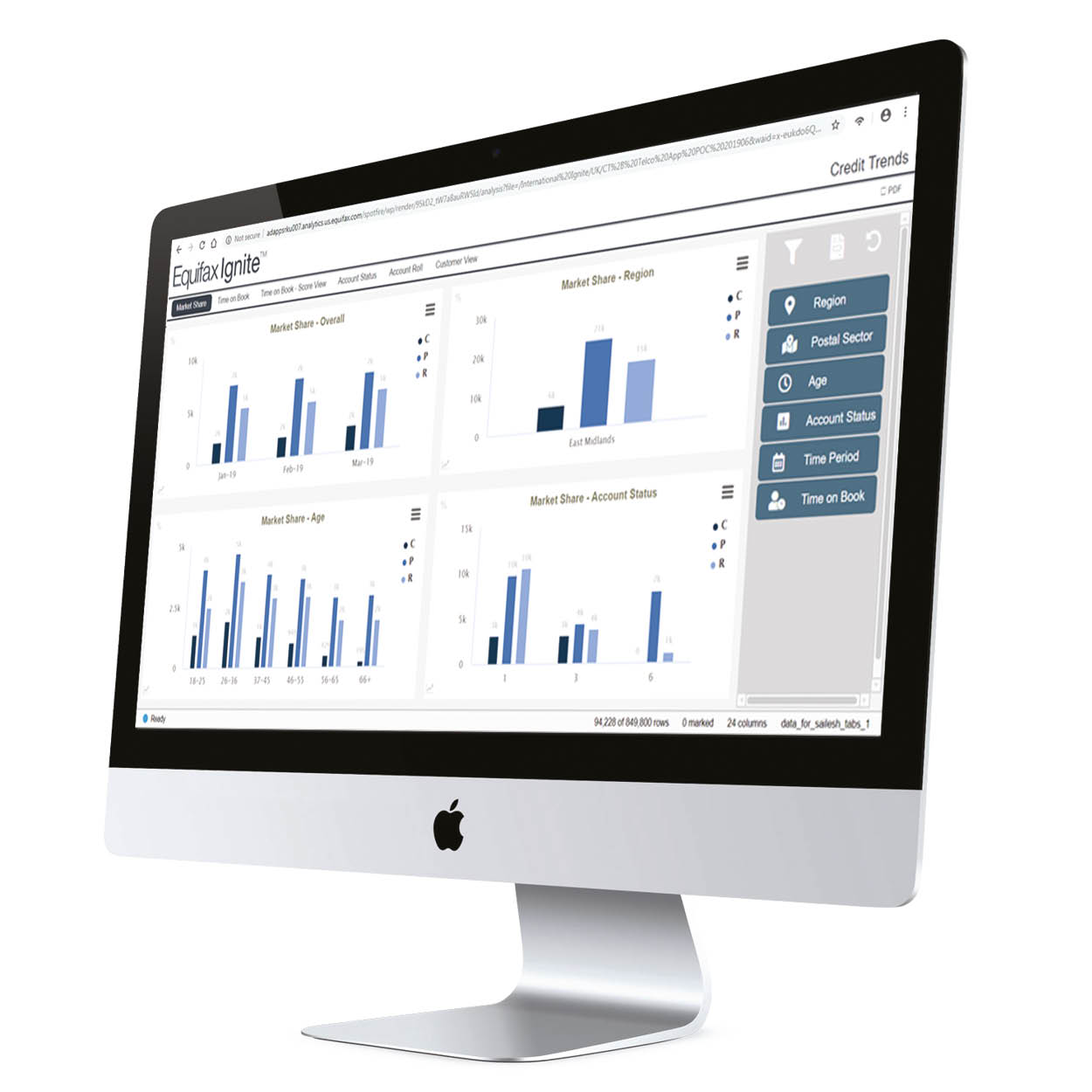 Available online
Search for, access and manage a variety of useful apps via the Ignite Marketplace, an online app store for Ignite Apps. No difficult integrations, just log in and go.